Art by Ciaran Taylor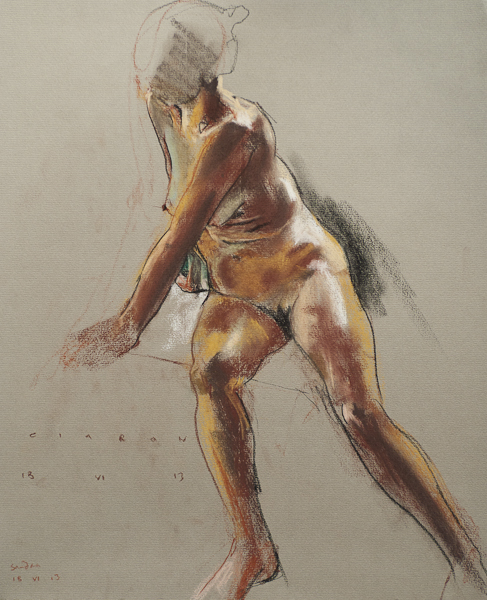 Me on the internet
Other People
A Video: Arts Lives - Naked (Opening Titles Excerpt): Midas Productions
From the description on YouTube:
`The opening pre-titles of "Naked" a documentary about 3 sitters for 3 artists for 3 nude portraits. Edited by Emer O'Clery from Big Red Engine. Directed by Gerry Hoban. A Midas production for RTE.
"Naked" charts the absorbing story of the relationship between three artists - Sahoko Blake, Nick Miller and Una Sealy - and their sitters, from apprehension to revelation.
`As the portraits take shape, Olympic swimmer Melanie Nocher, writer John Waters and art critic Gemma Tipton discover some unexpected truths. And in the end, they - and perhaps the television audience - will see themselves very differently.'
The artists I know in this video are Sahoko Blake and Una Sealy, both frequently to be seen at the RHA. Model Des and the RHA drawing studio also feature. The full programme (shown on RTÉ One, Tuesday 14 June 2011, 10.15pm) was fascinating. I saw the finished works of Sahoko and Una, both wonderful!